Sutjeska National Park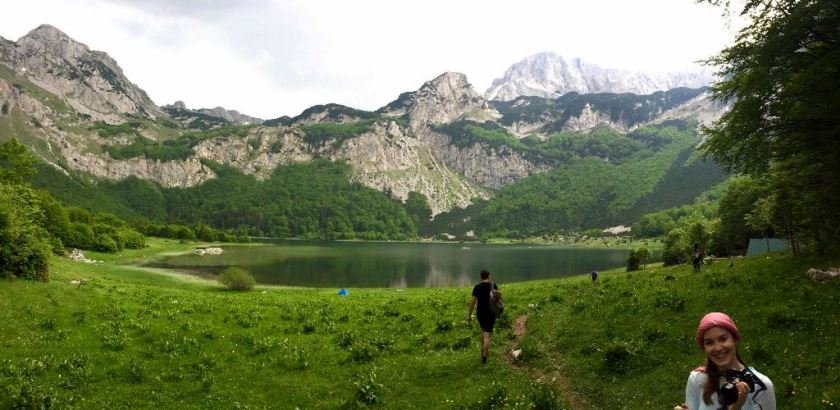 Sutjeska national park is the oldest and biggest national park in Bosnia and Herzegovina, and it is considered to be a pearl of BH according to its natural beauty and qualities. It covers the area of Sutjeska river including special reserve Perućica, parts of mountains Maglić (2386m-the highest mountain top in BH), Volujak, Vučevo and Zelengora. Thanks to the great natural qualities and their conservation, Sutjeska NP has been included in the second category of IUCN (UN's section for protecting nature and natural qualities) since 2000.
Sutjeska NP is the most diverse complex of ecosystems in BH area and one of the most diverse in the area of southeastern Europe. The whole area of the park characterizes amazing beauty and diversity of landscape-from peaceful valleys, thick forests, mountain pastures to high mountain massifs. There are eight glacial lakes on Zelengora mountain, called "Gorske oči" ("mountain eyes"), and typical for this area are deep canyons of Sutjeska, Hrčavka, and Jabučnica, crystal clear mountain rivers, rich in trout. Flora and fauna are also rich with many rare and endemic species. I the heart of the Park, there is a special reserve Perućica (1434ha ), the biggest and the most preserved rainforest in Europe, where any human activity has been forbidden since its foundation.
---
Sutjeska Hiking Adventure
Content:
We start this extraordinary tour from "Nikola Tesla" airport, in Belgrade. Our friends arrived in early morning hours, and they refreshed themselves with light breakfast and coffee in a restaurant on the river bank Sava, in the heart of Belgrade. After that the trip to western Serbia was ahead of us, exactly Tara mountain. Here we settled on 1000m altitude, which is ideal for adaptation of our friends from Holland, before the hike to higher altitudes. We set the fire, barbecue was ready, and homemade sljivovitza as well.
OIn the morning, fresh and relaxed, we continued our trip from Tara mountain via Mokra Gora to Višegrad, where we made a short break and visited Andrić grad and the Old Bridge, also known as Na Drini Ćuprija. Our next destinations were Foča and Tjentište, and after three hours we arrived in Sutjeska NP, or to be precise, the first view point "Dragoš sedlo" (1903m altitude). In front of us was a bit scary because of its beauty, a deep valley with thick forest almost completely inaccessible. Waterfall Skakavac was in the middle of this immense beauty, and down below there was an abyss more than 70m deep.
We arrived on Prijevor (1668m), leaving our vehicle and getting warmed up for a whole day hike. Our friends were speechless at the wild view which was everywhere around us, this expanse of space filled with the views from the film "Lord of the Rings". The path 4km long took us from Prijevor over Jelov Do and Suva Jezerina to our destination the Trnovačko Lake (1513m altitude), which is on the territory of Montenegro. The Trnovačko Lake is a glacial lake, so called "Gorske oči-mountain eyes" and looking from the top of Maglić mountain it is heart shaped. On its bank, there is a place constructed and adopted for setting fire and preparing food. We were brave enough to take a swim. On the way back we visited the memorial center in Tjentište, and we found accommodation in a rafting camp on the river bank Drina. We spent the night there eating homemade food, drinking mulled wine, and playing the guitar. .
In the morning, two-seated kayaks were ready, and after a short training we were floating down Drina's rapids. Narrow rocky parts and little sandy beaches were alternating down 12km of river's flow. We even tried our diving abilities from one of the rocks. In the afternoon hours, after lunch, we started the way back to Belgrade, via Višegrad and Mokra Gora. We made a stop for dinner in Kusturica's Drvengrad, and for a moment we traveled back to the middle century..
In Belgrade we said goodbye to our friends who gave us a warm hug, and with a spark in their eyes and full of impressions, thanked us, saying they wish to come back and go in new adventures. The thing we can do is show you photos from our amazing trip and you can always join us.
---
Additional notes:
Necessary personal equipment: backpack, hiking boots, layered clothes
Gallery: